The running back position is one of the most polarizing in the NFL. Back in the days of ground and pound football, to win championships, you handed the ball to your bell-cow back and let him lead you to the promised land. But nowadays? Not so much. Gone are the days of Emmitt Smith or Eric Dickerson leading teams to Super Bowls. The NFL has evolved to the point where running backs are about as expendable as punters. Is the position still important? Of course. Every team needs a running back; however, they can be found just about anywhere. Teams don't need to draft a bell-cow back early in the draft or throw buckets of cash at a former 1,000-yard rusher. Running backs can be found late in the draft, on the street, or even on opposing teams practice squads. Don't believe me? Let's run through the numbers and then you be the judge.
Since 2010, the NFL has seen rushing attempts decrease by a total of 4%. If you go back even further, since 2000, the number climbs up to 5.4%. During the same period, passing percentages increased by 2.6% from 2010-2020 and increased a total of 6.1% from 2000-2020. These percentages may seem relatively low, however, they are a significant factor as to why running backs have become such a devalued asset. With fewer plays to use the running back on the field, teams have become less apt to invest in a high priced or highly drafted running back.
As you can see from the trendline in the graph above, teams are becoming less inclined to draft running backs in the first round. The spread offense, which is predicated around maximizing the amount of horizontal spacing in the field, has made running the football easier than ever. Teams have resultingly been able to make average or below average running backs gain similar yardage to elite running backs. In essence, the value of an elite running back has seemingly shrunk each of the past twenty years. Of the past ten Super Bowl winners, just one team (2013 Seattle Seahawks) had what most football fans and coaches would consider an elite running back in Marshawn Lynch. This is a stark contrast to the 90s where six of the ten Super Bowl-winning teams had elite backs in Terrell Davis (twice), Emmitt Smith (three times), and Roger Craig. Adding on to that, you have to go back to 2005 to find the last time the leading NFL rusher was even a Super Bowl participant in Shaun Alexander, and go back even further to 1999 in Terrell Davis to find the last league-leading rusher to win a Super Bowl.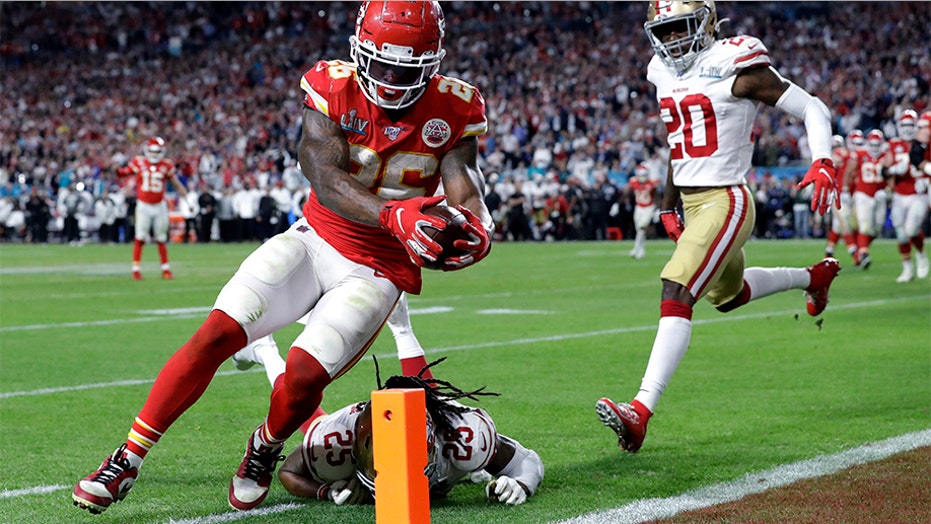 When it comes to salaries, the highest-paid running backs are rarely, if ever, on teams that go far in the playoffs. In the past ten years, just seven out of forty teams have simultaneously had a top-ten highest-paid running back in the league and made a Conference Championship team (Rams, Seahawks twice, Panthers, 49ers twice, Packers.) Out of those seven teams, just two of them ended up winning the Super Bowl. Moreover, the average record of the highest-paid running back in the league over the past ten years is 8-8, in which just seven teams with that record or worse have made the playoffs since 2004.
The main point of this piece is to simply relay the fact that running backs are easily replaceable and getting a star running back does not translate into postseason success. Look at the last two Super Bowl contestants in the 49ers and the Chiefs. Both of their starting running backs were picked up off of the scrap heap, and had major impacts on their team's success. Damien Williams of the Chiefs was an afterthought journeyman who never started more than three games in a season before 2020. Williams was so impactful in Super Bowl 53 that he had a case for MVP. The same can be said for the 49ers Raheem Mostert, an undrafted free agent who had only received a total of forty-six carries in four years before his breakout playoff performance.
If I were an NFL General Manager, I would simply gather up a brigade of undrafted free agents and journeymen and let them battle it out in training camp. It is simply irresponsible as a football team to waste assets on such an interchangeable position. Teams should spend their money on important positions such as quarterback, cornerback, offensive line, etc. Running backs will always be an important part of a team's offense, but you don't need to draft them high or pay them at the top of the market to win games in the modern NFL.
Sources
List of Super Bowl champions. (2020, August 06). Retrieved August 11, 2020, from https://en.wikipedia.org/wiki/List_of_Super_Bowl_champions
NFL Season By Season Rushing & Receiving. (n.d.). Retrieved August 11, 2020, from https://www.pro-football-reference.com/years/NFL/rushing.htm
Overthecap.com. (n.d.). Running back Contracts and Salaries. Retrieved August 11, 2020, from https://overthecap.com/position/running-back/